Rent your mobile home
in Finistère
The Vougot campsite, located 250 m from the sandy beach of Le Vougot, offers pitches and a range of mobile homes for rent. Among the accommodations, you will find Prémium, Grand Confort, Confort and Essentiel mobile homes to satisfy all your desires. They are all equipped with television and a terrace with garden furniture and sunbeds.
Our atypical accommodations complete our offer with the cabins, the tithome and the tent on stilts. The plots of our accommodation are spacious, grassy and well-defined.
Filtres
Effacer les filtres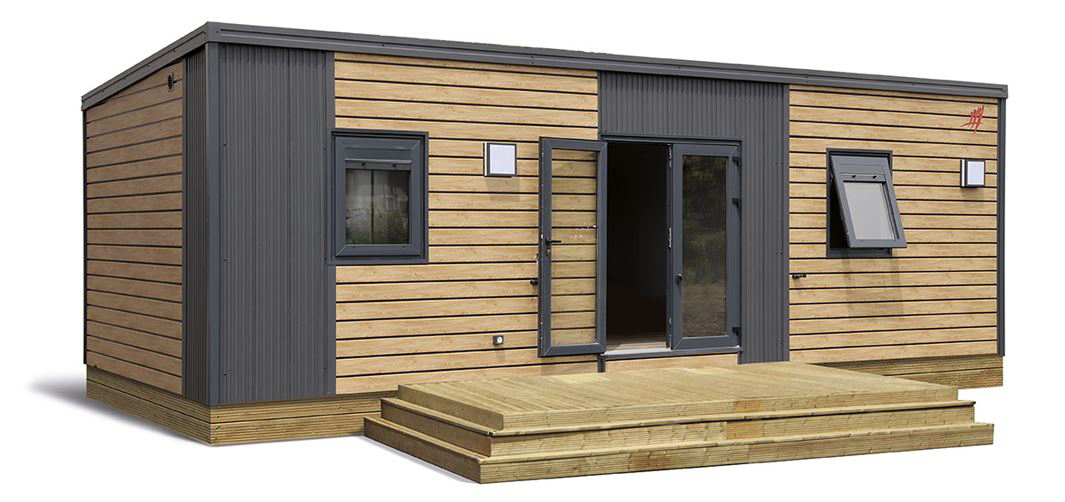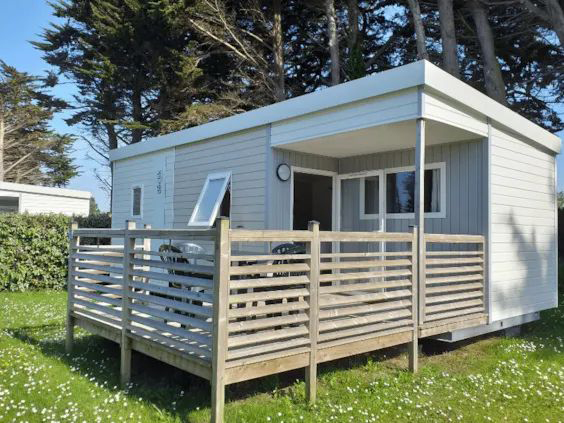 Mont d'Arrée
2-grand-confort-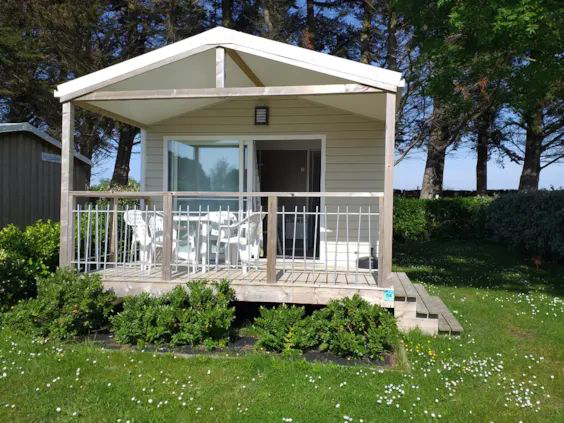 Aber Benoît
2-grand-confort-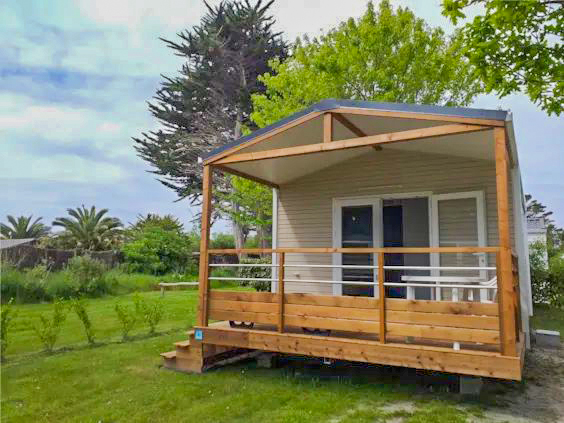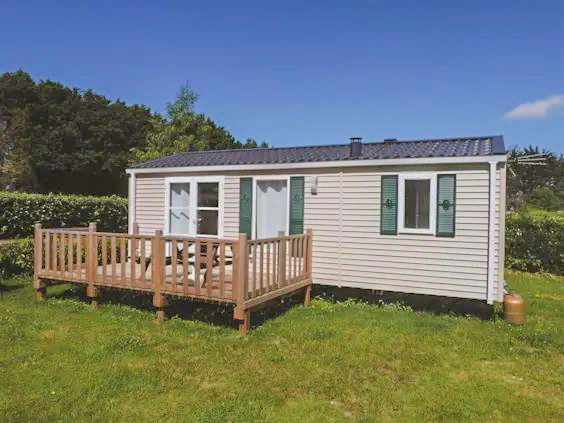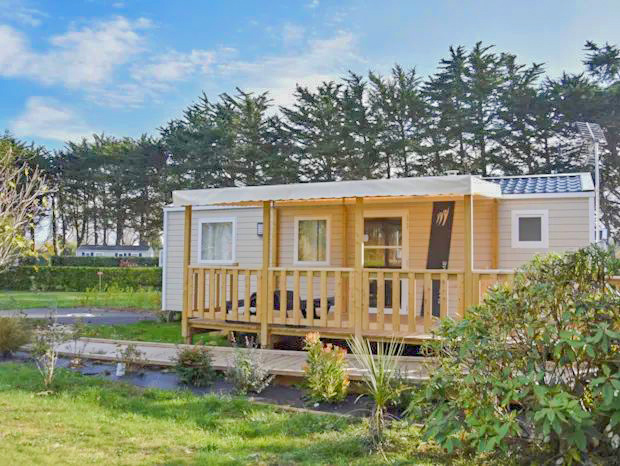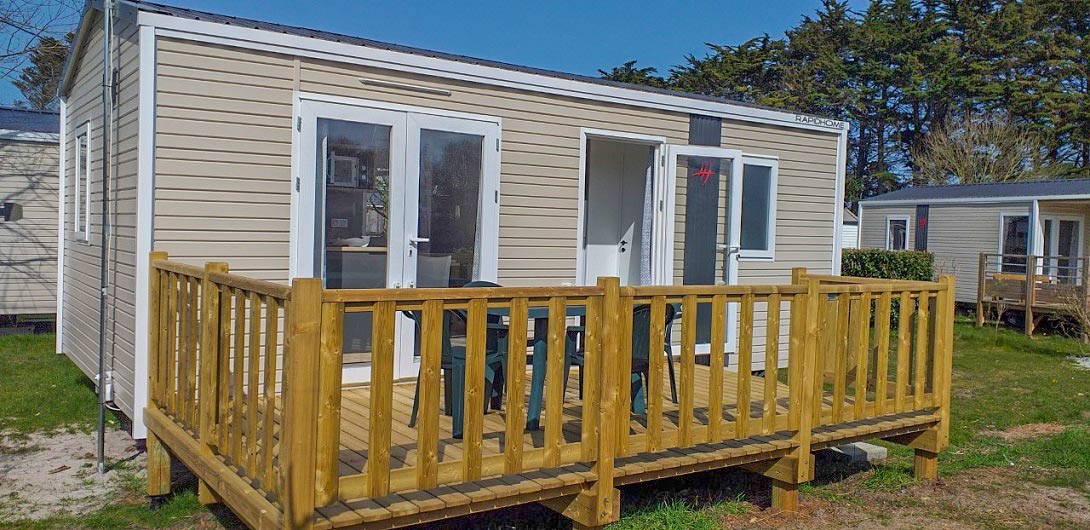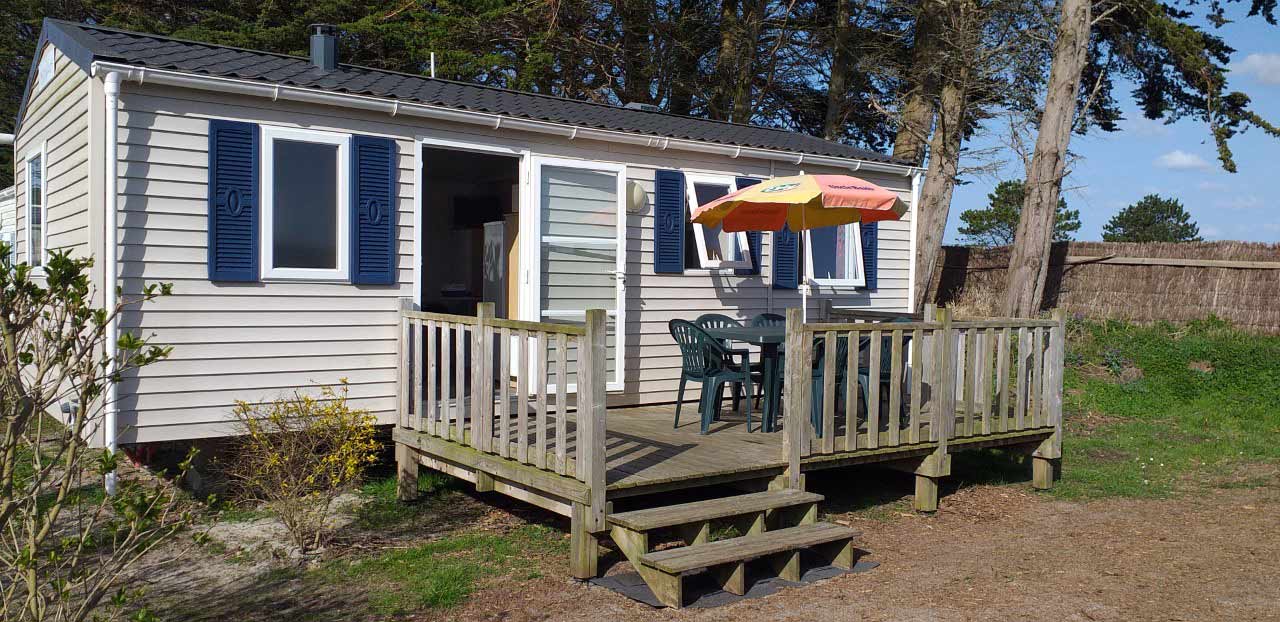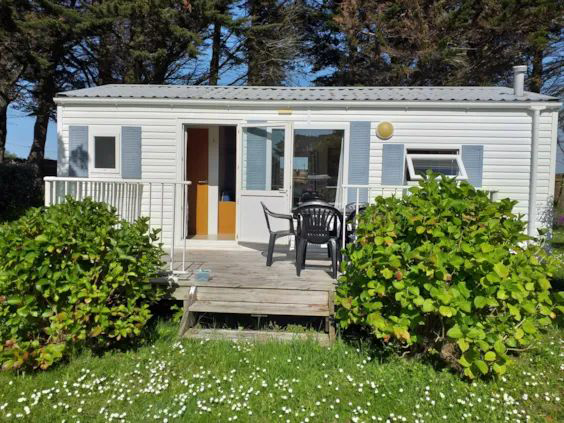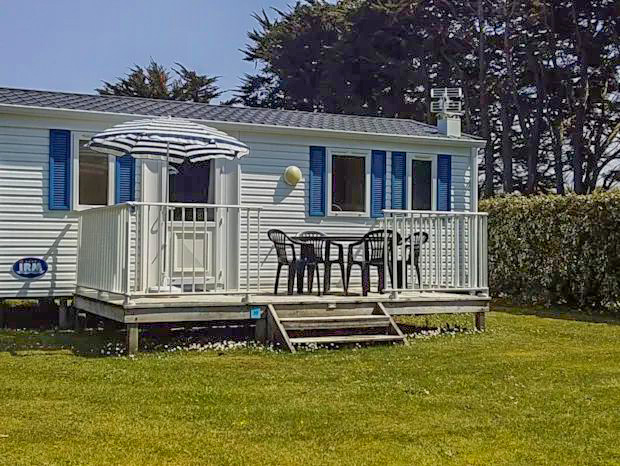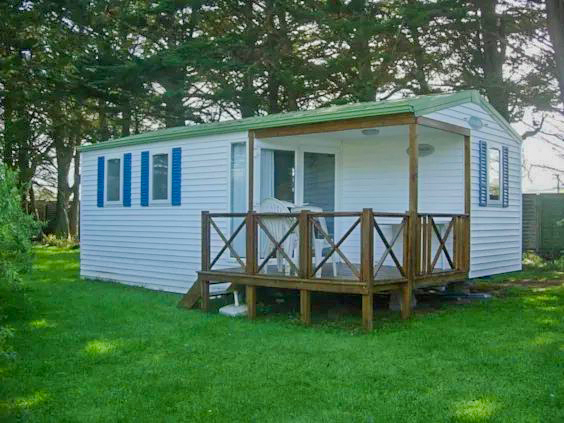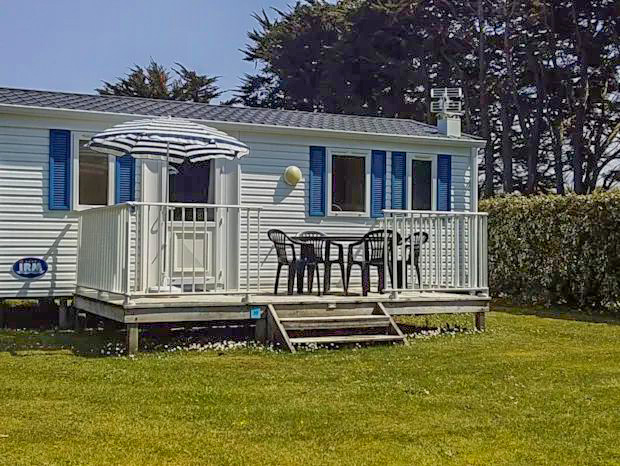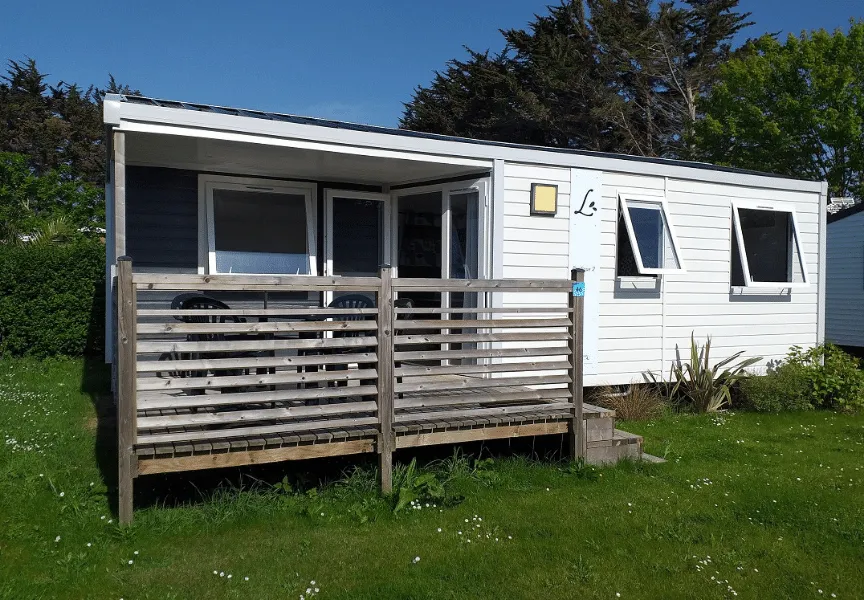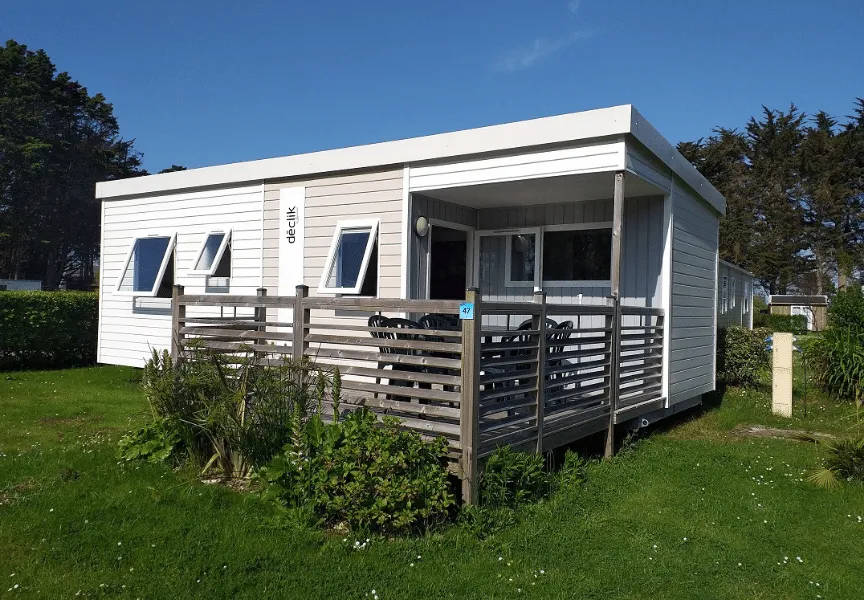 Aber Wrach
2-grand-confort-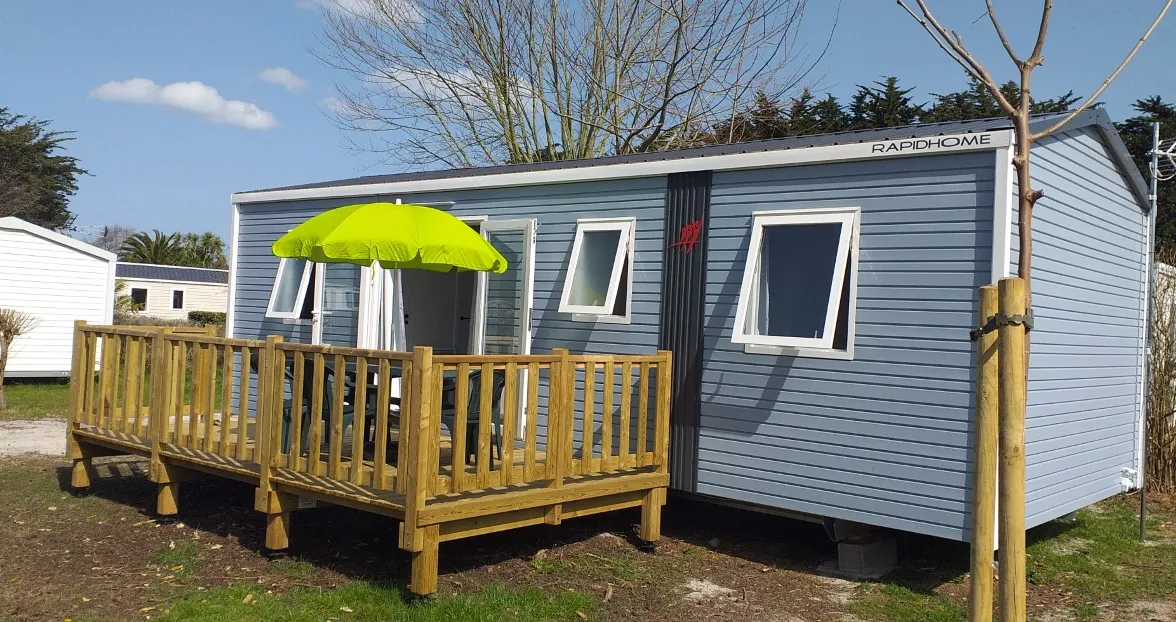 Our range of mobile homes in Plouguerneau
Premium Range
We have 2 Premium mobile homes that will allow you to enjoy your holiday in maximum comfort. The aesthetics are well cared for, blackout blinds in the bedrooms and mosquito nets, dishwasher. Our Premium Ménéham has 2 bedrooms, each with a toilet and a bathroom, so as to combine conviviality for holidays with friends while preserving everyone's privacy.
High Comfort Range
The Grand Confort mobile homes are recent and have beautiful plots. They all have a dishwasher, so you can make the most of your time! Some mobile homes have a covered terrace so you can enjoy a sunny breakfast or the warmth of North Finistère until nightfall. For the more sceptical, the covered terrace can also protect you from the rain!
Comfort Range
The mobile homes of the Comfort range will allow you to combine well-being and price at reasonable prices. They all have a terrace with sunbeds, garden furniture and parasols. Television and wifi are included in your rental.
Essential Range
Our mobile homes in the Essential range will welcome you with ease and at the best price. They were renovated during the winter of 2021 to maintain the level of comfort (change of showers, floors, benches, etc.).
Our mobile homes for 2 to 6 people in Finistère
We offer mobile homes with 1 to 3 bedrooms for 1 to 6 people. They all have a television and a terrace, some of which are covered.
Your stay in a mobile home
Rentals are available from 2 nights in May and by the week in other periods. From Wednesday to Wednesday for the mobile homes Confort Molène and Essentiel Lanildut, from Sunday to Sunday for the mobile homes Grand Confort Aber Benoît, Confort Stagadon and Essentiel Roscoff. The other mobile homes are bookable from Saturday to Saturday.
Arrivals are between 3pm and 7.30pm and departures before 10am.
What do our customers think of our mobile homes?
Marie-Rose M.
Super friendly owners. A very well equipped and clean mobile home. The plots are very large and like the rest very clean. The location of the campsite is perfect. We recommend this campsite. We spent an excellent week in the sunshine under a beautiful blue sky. Many thanks.
Anne-Marie D.
I enjoyed my stay at this quiet, well-maintained campsite with an indoor swimming pool. The mobile home is in good condition and well equipped on a spacious and flowery pitch. Close to the beach, the GR and a protected natural area, I had some nice walks. Friendly welcome: I will gladly return.
Nadege B.
Very good campsite manager very welcoming and attentive mobil home with or without sanitary facilities are very well maintained even the pool and sanitary facilities are very clean